Class Information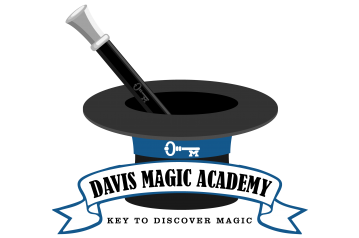 A Life Skills Program
Rather than hoping for life skills as a potential by-product from learning magic, we've integrated and created what we call the Traits of the True Magician into every class. A True Magician is Respectful, Prepared, Enthusiastic, Confident, Humble, Creative, Authentic, and Giving. Our performance-based learning systems specifically target the most valuable social skills children can learn.
Course Content
The content and unique structure of the curriculum was created by some of the foremost thinkers and creators in the world of magic. The Discover Magic team has a collective knowledge of teaching magic, magic history, teaching children, creating and performing magic on some of the biggest platforms in the world.
Course Materials
All materials used in this course were designed with children in mind. Colorful folders with lots of pictures and highlights to keep children engaged. The custom props were manufactured specifically for this course. Some of magic's oldest and best effects were modernized and manufactured to be handled by children's smaller hands.
Course Presentation
The curriculum is presented using a wide variety of mediums to appeal to different learning styles. There is printed material, live presentations by the instructor, video presentations, internet, and of course the hands-on practice and presentations with the high quality props provided with the course.
Your child will receive:
Live, performance driven and interactive instruction
Secret File Folders, summarizing and supplementing the in-class content
Custom Magic Props with full color instructions
In-Class Videos, one for each of the Traits of a True Magician
Bonus magic ticks that can be unlocked from a secret on-line video vault at home!
An Official Discover Magic Graduation Certificate and Exclusive Magic Wand at the end of the course!
Your child will learn:
The 8 Traits of a True Magician (and a Successful Person!)
Awesome magic tricks that will even fool you!
People Skills
Self-Confidence
Hand-eye Coordination
Multi-task Thinking
Communication Skills
Memorization Skills
and so much MORE!
Click on the Follow Me YouTube button to go to videos about Davis Magic Academy & Discover Magic!
If you have questions about the Davis Magic Academy contact Dave Davis at 937-620-4601 or MagicDave.DMA@gmail.com